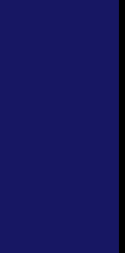 PUBLIC AUCTION
Friday, March 1, 2019 - 5pm (note day/time)
Masonic Lodge, 313 W. Elk, Geneseo, IL
From a Moline resident moving:
cherry dining room table, 6 chairs, paw feet; curved side buffet; Heritage World chest of drawers and 2 night stands; brass framed bed; large entertainment center w/side cabinets, end shelves; 4 drawer cherry chest w/wall mirror; oak pull out table cabinet; pine corner desk; 3 drawer pine chest; brass based glass end, coffee tables; 8 lyre back folding chairs; tan occasional chair; bookcase w/base; computer desk; office chair; Isabel Blooms; Gibson china; Oreck vacuums (upright and XL); 4'X4' floral picture
From a Prophetstown resident moving: 60+ Boyd's Bears (Bearstone Collection, Bearware, The Shoe Box Bears, Yesterday's Child); JD (all nib): several 97 Little cars, nib, barns; porcelain doll, 9600 combine, 25 pewter pcs; James Fales Nautical Instruments mirror; 30+ Ricker-Barlett coll. pewter pcs; pink depression pcs; records; jewelry, carved handle pool cues/walking sticks; vanity set w/case; polished brass torch; copper pcs; Butler Specialty Co. globe w/oak stand; C&I dishes; horse shoes; Penny stereo unit; Kenwood VCR player; X-Acto paper cutter; Gold Star microwave; Lane light oak cedar chest; maple cane seat high chair
Tools: 2000psi pressure washer, Craftsman 20" mower; 5.5hp; Craftsman grass trimmer; Reddy 35K space heater; Poulon 2150 chain saw; Shop Craft bench grinder; Lincoln air grease gun; JD 850-1050 tractor tech info book; hand tools; oxygen tank; DeWalt cordless drill; DeWalt 305 reciprocating saw w/case; 3/4" socket set up to 2 1/8"; chains; combination wrenches; cable winch; hyd floor jack; unicycle; salamander; hyd jacks; load binders; Reese 5th wheel pickup hitch; JD running gear; flat top milk can; lawn & garden tools
Shortwave radio equipment: Kenwood TS-820S SSB transceiver; ESC Synthacoder; Trac electronic Keyer; Pyramid PS-21K regulated power supply; COE transmit/receive directional control; Astron RS-50M; Denton MT-3000A antenna tuner; CB's; GWR meter; mikes
From an Atkinson resident downsizing: JD 40 series pedal tractor, cart; Handlan RR switch lantern; Western 1, 2 gal jugs; brown 2 gal jug; #24 Gordon cars, mugs, lighter, blow up DuPont car, PEZ; lighter, pen, pencil collection; Bud steins; table top crank telephone; Oxford Hall flatware set (12) w/case; rotary wall phones; Longaberger basket; bronze horse; Beam bottles; cookie jars; 1970ís Corvette parts; records; enamelware pcs; flat top trunk (painted); toy chest; oak china cabinet; MW 13.3 cu ft upright freezer; Dirt Devil, Eureka vacuums; boat oars; Craftsman battery grass trimmer; B&D 7.2V cordless drill; lp tank; Salamander; coolers
TERMS: CASH OR GOOD CHECK

CREDIT CARDS

ID REQUIRED


NOT RESPONSIBLE FOR ACCIDENTS

LUNCH STAND


*** visit our website marimanauction.com for updates and photos***



Home / About Us / Upcoming Auctions / Meet the Staff / Contact Us

© 2001-2006 Mariman Auction Company. All Rights Reserved.