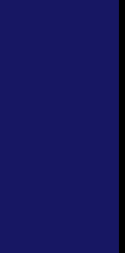 PUBLIC AUCTION
28602 80th Ave N, Hillsdale, IL


Saturday, May 11, 2019 - 10am
Farm is located one mile South of Hillsdale on Rt 2&92 to 80th Ave N (by grain bins), one mile West and down lane on the South side of the road.
Tractors: JD AR, 14.9-26 tires, rear weights, older repaint; SN282556; JD A, styled, NF, older repaint, SN507316; JD A GP, spoke front & rear, fenders, unstyled, SN 443246; JD 70 gas, power steering, NF, SN7016737; Farmall H, NF, SN65593; Farmall A, WF, 5' Woods belly mower; Ford 8N; 2 JD A's dismantled (one SN630079)
Equipment: 1958 Chevy Apache 1/2T pickup, Fleetside; McCormick 2 row planter, restored; metal flare wagon, hoist, JD gear; JD #5 sickle mower; 16' tandem axle car trailer; JD 490 planter; JD fenders; JD 4 row front mount cultivator; loader for Ford 8N, trip bucket; older 1940's Chevy pickup, rolling chassis; 1960's Chevy pickup box trailer
Misc: Campbell Hausfeld 5hp 60 gal upright air compressor; DeVilbiss 2400psi pressure washer; Fairbanks platform scale; older Murray riding mowers; Chevy V8's, transmissions; hand corn sheller; house jack; 24 drawer metal parts bin; hub caps; bicycles; assm't of older parts, tools; farrowing crates; iron pile
Ruth Jackson, Seller
Hillsdale, IL
photos coming the week of the auction
TERMS: CASH OR GOOD CHECK ID REQUIRED
NOT RESPONSIBLE FOR ACCIDENTS
*** visit our website marimanauction.com for updates and photos***



Home / About Us / Upcoming Auctions / Meet the Staff / Contact Us

© 2001-2006 Mariman Auction Company. All Rights Reserved.