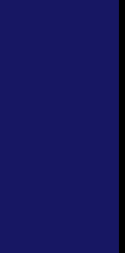 PUBLIC AUCTION
Saturday, July 27, 2019 - 10am
Masonic Lodge, 313 W. Elk, Geneseo, IL


***click here for listing***
After 35 years of collecting, Dave Hansen has decided to sell his great John Deere collection of farm toys, construction toys, pedal tractors, paperweights, Precisions, FFA, NASCAR, framed prints, neon signs, operator manuals, bullet pencils, cigarette lighters, ash trays, pocket ledgers, desk sets, medallions, dealer memorabilia, pin collections, all kinds of memorabilia, marbles, and bubble gum stands. This is the first of several auctions.
Auction is online with Proxibid ---
www.proxibid.com/marimanauctionco
Dave Hansen, seller
TERMS: CASH, GOOD CHECK CREDIT CARDS ID REQUIRED

NOT RESPONSIBLE FOR ACCIDENTS
*** visit our website marimanauction.com for updates- photos on Proxibid***




Home / About Us / Upcoming Auctions / Meet the Staff / Contact Us

© 2001-2006 Mariman Auction Company. All Rights Reserved.