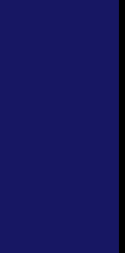 PUBLIC AUCTION
Saturday, August 1, 2020 -10am
Masonic Lodge, 313 W. Elk St, Geneseo, IL
Tractors, trailer sell at 11am- household sells at Noon
FROM THE STEVE BLACK ESTATE, ANNAWAN, IL:





























COLLECTOR CASE TRACTORS, TRAILER, PARTS: Case CC tractor, SN C419041, complete, repainted, not running; Case D, not complete; Case CC tractor, engine dismantled, parts tractor; Lull Mfg. hyd loader w/pump, 4' material bucket; 8'x13' tilt bed trailer; Case tractor parts including cast radiator, gears, heads, pulley, block, cam, manifolds, rods, pistons, fan, fenders, hoods, flywheel, hydraulic cylinder, gas tank, generator, mag; 3pt weight unit; tractor dual wheel hubs; new 13"x28" rear tractor rim; Case magazines- Old Abe, Heritage Eagle, Gas Engine; IH, Case IT manuals
CHEVY ENGINE: big block Chevy engine (cast # 361959); Moroso polished aluminum bbc valve covers; rocker arms, valve springs; Holley Pro-Jection system installing & timing system; Chevy heads #3827188; misc. Chevy engine parts, magazines
TOOLS: Air Safe 5th wheel hitch 20K, like new; Camper trailer entrance step, new; oxygen/acetylene unit w/cart; Lorin 2T engine hoist; engine stand; Chicago 12 speed floor drill press; Reddy 30K btu heater; Karcher pressure washer; Paslode F350-S air strip nailer; HD 220 electric cord; FAST ethanol-methanol air/fuel meter; port-a-power w/case; Forney welder; Craftsman hand grinder; parts washer; anvil; 14' aluminum extension ladder; canvases; 6" lifting slings; B&D leaf blower; Wax Master buffer w/case; jack stands; LP tanks; poly creeper; grease guns; auto-darkening welding helmet; cylinder hones; Campbell Hausfeld spray gun; furniture cart; Gas Engine magazines; JM R-13 insulating batts (2'x4'); small animal live trap





















HOUSEHOLD: Thomasville 2pc bedroom set; small Frigidaire chest freezer; GE dorm refrigerator; Gold Star window air conditioner; La-Z-Boy brown cloth electric lift chair; brown cloth recliner; brown vinyl chair w/ottoman; 2-6' walnut bookcases; grey/black computer desk; grey cloth office chair; 20" Emerson TV; 25" Toshiba TV; Roomba floor vacuum; Kirby vacuum; Sony digital Handy camera; Coby DVD portable DVC player; Durabrand jam box; Canon AE-1 camera w/extra lens; Fitness Quest exercise machine; Pro-Form air walker; Fast Track exerciser; brass table lamps; black vinyl kitchen chairs; DVD's; luggage; pine toy box; 4 drawer metal file cabinet
COLLECTIBLES: Lladro figurines; 1847 Rogers Bros. flatware w/case; W. German key wind mantle clock; several Isabel Blooms; brass torch; brass faced dial scale; Full Steam Ahead JI Case book; Christmas village buildings; Princeton Bottling Works 7 0z bottle; waterfall motion light; flat top trunk; rods/reels; Flexible Flyer sled; Stephenson County Antique cups, buckle; brass metal tags- Bureau club, 1982 Geneseo; Freeport buttons; Sandwich Early Day Engine Club plates, 1971, '79, '81, '82; toys- Case 800 CE, Case 600, IH 5088, C-IH 2594 CE; 1/64th IH historical set;
TERMS: CASH, GOOD CHECK, CREDIT CARD

ID REQUIRED


NOT RESPONSIBLE FOR ACCIDENTS


*** visit our website marimanauction.com for updates and pictures***



Home / About Us / Upcoming Auctions / Meet the Staff / Contact Us

© 2001-2006 Mariman Auction Company. All Rights Reserved.