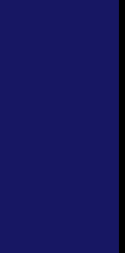 Farm Toy auction
August 4, 2018 – 10 am
Masonic Lodge, 313 W Elk St, Geneseo, IL (across from the hospital).
Dick and Dorothy have decided to sell their nearly 50 year toy collection. This 2nd auction will include Vintage MM combine, sheller, tractors, Precision Classics (A w/cult, 4020 w/picker, 720 w/loader, 214 baler, Regular), Toy Farmers, Peter Mar, Collector editions, construction pcs, Museum sets, FFA tractors, Arcade Fordson, Huber pcs, shelf models. Toys including JD, IH, Massey, Farmall, Case, McCormick Deering, Hesston, Ford, MM, Oliver, belt buckles (Hesston, JD, IH, Mt Pleasant), JD Golf Classic tee marker, Dain (#51); 4', 5' store display cases; Howard Jewelers 5' oak framed display stand; Timex revolving shelf watch display stand; 3 1/2', 7' rubber covered shelving w/brackets
***click here for complete listing***
Dick & Dorothy & Bockwoldt, Dixon, IA, Sellers

Terms: cash - good check – credit card ID required lunch stand
Not responsible for accidents The auction will also be online with Proxibid.
www.proxibid.com/marimanauctionco
Visit the website marimanauction.com for the full listing and photos.



Home / About Us / Upcoming Auctions / Meet the Staff / Contact Us

© 2001-2006 Mariman Auction Company. All Rights Reserved.