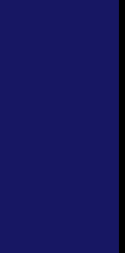 PUBLIC AUCTION
COMMERCIAL REAL ESTATE-- FORMER TAVERN AND 3 LOTS

2536 5th Ave, Rock Island, IL
Thursday, August 8, 2019 -6PM (note time)
Offering: After 42 years of business and retiring, Dee's Tavern, is for sale. It includes a two story commercial building with an upstairs apartment. The tavern comes with all the equipment. The building had new siding and roof in 2010 and has 2,440 sq. ft. There are separate electric meters and furnaces. The three vacant lots are adjacent to the building on the South and West.
Legal Descriptions: Parcels 091245, 091245-1, 091245-2, 091244, all in Lots 1, 2, 3 of Block1, Briggs Place Addition.
Terms and Conditions: 10% down the day of the auction with the balance due on or before September 6, 2019. The successful bidder will be required to sign a purchase agreement immediately at the conclusion of the auction. Possession will be given at closing and a merchantable title will be provided. Taxes will be prorated to the day of closing. The property is sold "AS-IS WHERE-IS" free of any expressed or implied warranties as to the condition of the property. All announcements made the day of the auction shall take precedence over any prior information whether written or oral. For further information or private showing, contact the auctioneer. View our website marimanauction.com for more information and pictures.
DELORES MYERS, SELLER






Home / About Us / Upcoming Auctions / Meet the Staff / Contact Us

© 2001-2006 Mariman Auction Company. All Rights Reserved.