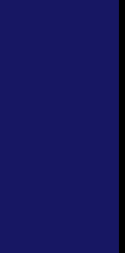 PUBLIC AUCTION
313 W. Elk St, Geneseo, IL
Saturday, September 2, 2017 - 10am
From the Jimmie Erwin Estate, Colona, IL:
Household: ( all like new oak pcs) Cochrane oak living room table, 6 chairs, matching oak china cabinet; oak serving cabinet; 6pc oak bedroom set; 2-6' oak bookcases; oak 6' wide cabinet w/center fireplace; oak 30"x30" glass front, shelves display cabinet; 6'x3' oak storage cabinet; oak 32"x5' step back cabinet; oak end tables; oak trunk coffee table; oak drop leaf end table; 2-La-Z-Boy brown suede recliners; 2-La-Z-Boy brown paisley recliners (one w/vibrator); Navy blue floral hide-a-bed; 45" round glass top kitchen table, 4 chairs, wrought iron framing; drop leaf oak table; 6 oak pressed back chairs; Sony Handycam; DVD403 w/case; Jennings 4' porch swing, new; Badger insinkerator, new; Frigidaire commercial white upright freezer; Kelvinator almond refrigerator; golf clubs; Dyson cyclone vacuum; 4' wood park bench
Collectibles: Bronze Gettysburg address on marble back from class of 1908; bronze MHS 1920-21 honor roll WW soldiers; JD 40 series pedal tractor w/cart; Isabel Blooms; Daisy Red Ryder 650BB gun; Bear Skins figures; kerosene lamp; Maisto model cars (nib)- '55 Ford Crown Vic, Porsche 911 Cabroilet, Ferrari 348, VW Cabriolet, Mercedes Benz 190SL, Porsche Boxter; JD 23 NASCAR w/case; 45 records; Dick cap gun; aluminum feed scoop; kerosene lamps; baseball cards; Arcade wall coffee grinder; Camel pool que w/case, new; pocket knives; plastic Farmall M; hay hooks; bayonets; Jarrett 88, Gordon (24) signed pictures; many Joe Camel items; buck saw; ice tongs; American sled; Pepsi aluminum bottle carrier; 2 gal jugs; Mr Peanut display rack;10 gal wood kegs; stemware; amethyst water set w/enamel overlay; metal wine rack; Dr.Pepper glass top bottle; JD Fastener, 90 Series combine buckles; Lenox vase; Longaberger baskets; beer steins; Lural & Hardy framed picture; iron framed bed
Farm items: Dearborn 3pt dirt slip; Dearborn 3pt 2 bottom plow; Arps 3pt 6' blade; JD quick tach hitch
Tools: MTD 4.5hp 21" snowblower; Troy Bilt Horse tiller; Husqvarna 125B gas leaf blower; Larin mechanical mower lift; Poulon Pro 42cc chain saw w/case; Troy Bilt 2550psi pressure washer; Kobalt 1.5hp 17 gal air compressor; Agri Fab 4' lawn sweep; JD GT262, 42" deck; Richmond 30 gal. electric water heater, new; A.O. Smith 74 gal. gas water heaters, new; Kenmore dehumidifier, new; Mansfield stool/tank, new; hose/cart; 6' Keller aluminum step ladder; cases of oil; Bosch 18V cordless drill w/case; Keller flex ladders, new; chain binders; handyman jack, new; aluminum extension ladders; several mowers; wood fiberglass, wood stepladders; air pig; Ford 8N fender; industrial steel shelving; portable plasterers scaffolding; copper pcs; Halogen lights; bicycles; SS work tables; wheel barrows; house jack; florescent shop lights, new; gas cans; lawn chairs; LP tanks; Delta plastic tool box; standing lawn sprinklers; wood burning stove; 5'x5' steel framed work table; 2 wheel carts; jack stands; hand tools, L&G tools
Guns (sell at 1pm): Marling 70P 22 rifle, Tasco 4x15 scope; Stevens single shot 20 ga.
Late items: bracket lamp frames, mirrors; walking talking robot; JD mo/co, baler, umbrella; Ford 8N; butter churns; Longaberger; A&W root beer mugs; Falstaff salt/pepper; Farmer pocket ledgers; Sigourney, IA police badge; Mr Peanut pcs; carnival bowl; Masons root beer bottles, carrier; Case coll. Camel knife; Fisher Price Buzzy Bee, seal; Pfaltzgraff dishes; Whiteways Devon Cyder pottery jug

TERMS: CASH OR GOOD CHECK ID REQUIRED LUNCH STAND
NOT RESPONSIBLE FOR ACCIDENTS
**** visit our website marimanauction.com for updates and pictures****






Home / About Us / Upcoming Auctions / Meet the Staff / Contact Us

© 2001-2006 Mariman Auction Company. All Rights Reserved.