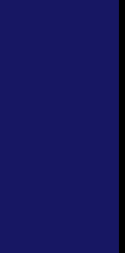 PUBLIC AUCTION
Masonic Lodge, 313 W. Elk St, Geneseo, IL
September 28, 2019 - 10am
From the Harold Crandell Estate, Prophetstown:
primitive tools- Winchester axe; JD 50, 52, 53 wrenches; JD 12pc metric open end wrench set; JD planter stakes; B&C #80 adjustable wrench; 15" & 18" Crescent wrenches; Russell Jennings wood bit set in wood case; JD wrenches; old sockets; buck saw; Crescent nail puller; rug beaters; steel planter plates; clamp on table grinder; riveters; wood marking gauge; drawknife; breast drills; metal tool boxes; Yankee push brace; many old wrenches; hay harpoon; buggy wrenches; farm implement wrenches; adj. handle draw knife; double cutter spoke shave; Handy hog holder; Vulcan chain wrench; hand seed planters; hay knives; Roszell Co, Peoria wood box; old pipe wrenches; MH sq. headed wrench; lots of braces; buggy jacks; alligator wrenches; assm't of old open end wrenches; Stanley miter saw 24" saw; hand auger; fencing pliers; broad axe head; angular boring machine; assm't of pliers, sausage press; furniture clamps; wheelbarrow; aluminum flex ladder; JD A18 pressure washer; hyd jacks; car ramps; household: walnut desk; drop leaf kitchen table, chairs; old red wood kitchen table; metal file cabinets; Electrolux vacuum; corner hanging display shelf; bamboo leg end tables; hall tree; 4 drawer oak chest; 4'x4' wood framed glass shelf mirror back display case; 1875-1975 Tampico Centennial book; jewelry; old newspapers; Army foot locker; lawn & garden tools; Soleus window air conditioner; bird bath; fishing rods, reels, tackle box
From

Bob & Ruth Mason, Atkinson, IL: 4 section oak bookcase set, nice; Stanley white oak 4pc bedroom set; white book cases; oak computer desk; dark blue vinyl recliner; octagon kitchen table, 4 roller chairs; Philco 1930's walnut case redo console; Oreck vacuum; 2 older industrial sewing machines; fold out sewing basket; Isabel Bloom; Schmid Christmas ornaments; Corelle dishes; rugs; linens; records, Lincoln "The President Books" by Randall; fishing rods, reels; hand tools; resin patio table, chairs; aluminum stepladders; 8' banquet table; porch glider
Also to be sold: STP&P RR lantern; IL licenses plates (1960's & '70s); Coke letter board; United Airlines ticket purchase lighted sign; Isabel Bloom angels; 30 old fishing lures; postcards; 1914 "The Mentor" Abe Lincoln; political pins; Chicago Watch Clock Station key drop; B&W photos; sterling spoon; miniature metal skier figures; Common Wealth Edison noteholder; 1940 Dunbar Glass Corp. calendar; 1951 Henry County dog tags; Thomas Tavern, Bureau, IL picture thermometer;1941training picture Ft. Leonard Wood; old B&W JD Harvester picture; old horse picture by Chandler, ornate oak frame; Disney Christmas records; Canon flash camera; jewelry; stereo scope; beaded purses; jewelry; collector pins; flatware w/case; old postcards; Goldwater pin; Shirley Temple pitcher; B&W photos; belt buckles; Jaydon, Moline, IL wood case; old Randall oil can; cast iron donkey bank; yarn; straight razors; bronze horses; toy tractors- JD 70 NFTM, 630, unstyled A, 1010, Case- 450CT skid steer, 600SE, IH- 766, 1680 combine, I-D9 farm show; AC WD-45, Oliver 1555, MH- 44, 55; Tonka graders; NASCAR cars; AE-TA Root & Van DerRoot, East Moline, IL brass tag
Tools: Stihl 010AV chain saw, case; Henpe 6" bench grinder; Craftsman router, table, 10" table saw; B&D electric edger, polisher; Ryobi detail sander; Delta belt/disk sander, scroll saw; band saw; Dura-Craft table drill press; Remington electric pole saw; wood ext. ladder; chains, B&D workmate; Dremel; post hole digger; ping pong table; seed sacks

TERMS: CASH OR GOOD CHECK CREDIT CARDS ID REQUIRED
NOT RESPONSIBLE FOR ACCIDENTS


***visit our website marimanauction.com for updates and picturs***



Home / About Us / Upcoming Auctions / Meet the Staff / Contact Us

© 2001-2006 Mariman Auction Company. All Rights Reserved.