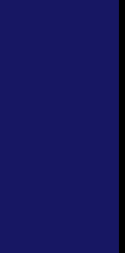 FARM EQUIPMENT AUCTION
16209 Liken Rd, Cambridge, IL
Saturday, October 26, 2019 - 10am

directions- 3.5 miles South of Geneseo, IL on Rt 82 to 1600N (by grain bins), West 1.5 miles to Liken Road and North 1/4 mile.
FARM EQUIPMENT: Tractors pickup: JD 4020 diesel tractor, Year-a-Round cab, WF, 3pt, 2 hyd outlets, 16.9-38 tires, 9.5L-15SL fronts, SN 236364; JD 3010 diesel tractor, WF, 46A loader, 2 hyd outlets, 3pt, 15.5-38 tires (like new), SN 12136; Case 580K Construction King backhoe, extend-a-hoe w/thumb, 5400hrs, cab, 80" loader bucket, 24" hoe bucket; Farmall 400 gas tractor, NF, 15.5-38 tires; JD A, styled, electric start, 12.6-38 tires; power steering, SN 10120; JD B, styled, hand crank, 12.4-38 tires, repainted, SN 90593; 2001 Ford 150 pickup, 4.2 engine, regular cab, 8' bed, 84,760 miles
Cargo trailer: Haulmark Transport trailer, 2006 model, 6'X10', ramp door, side door, like new
Equipment: JD MX8 3pt mower, like new; Winco 50K pto generator, Model 50pto c-37A, like new; 300 bu. Gravity wagon w/Bradford gear; 225 bu Harvest Flow gravity wagon w/Kory gear; Kory 6872 running gear; Farm King 8"x 40' pto auger; Feteral 8"x60' pto auger; IH 2 bottom pull plow, hand trip; JD 4 row front cultivator; Kewanee 12' disk; 18' harrowgator; 2 wood barge wagons; old IH 3pt 2 row planter; 3pt JD endgate seeder; 3pt stack mover; homemade 16' boom for JD loader; 13' IH 3pt field cultivator; 14' hayrack; 2 JD 2row front mounted cultivators, repainted (from JD A and B); JD front weights; 8'x12' bed on single axle trailer from truck frame; tractor chains; Bachtold weed mower; hydraulic cylinders; Marquette 180 amp welder; 4'x4' steel welding table; upright air compressor; concrete barrel w/pipe vice, RR iron; 3' sq. animal carrier; overhead hoist frame; homemade 3'X6' single axle trailer; 6" channel iron; 12"x18' steel culvert; 24"x12' steel culvert; wheel barrels; 16' galvanized cattle gates; flat bottom boat; homemade 6"x16' portable auger, 1.5hp motor; 2T cherry picker; JD 180 mower; iron piles
Wood and tools: large assm't of oak and walnut rough sawn lumber (1x8,1x10,1x12) plus other ornamental rough edge pcs; Craftsman tools- 10" table saw, radial arm saw; 12" lathe w/stand, Laser Trac miter saw; 12" bandsaw, router w/table; Delta 12" thickness planer, floor drill press; Buffalo 6" belt 9" disk sander;Wilton oscillating sander
ROYCE "BUZZ" STENZEL ESTATE
TERMS: CASH OR GOOD CHECK ID REQUIRED LUNCH STAND
NOT RESPONSIBLE FOR ACCIDENTS
***visit our website marimanauction.com for updates and photos***



Home / About Us / Upcoming Auctions / Meet the Staff / Contact Us

© 2001-2006 Mariman Auction Company. All Rights Reserved.