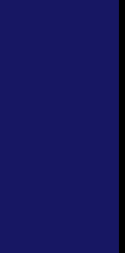 PUBLIC AUCTION

Masonic Lodge, 313 W. Elk, Geneseo, IL


Saturday, November 10, 2018 -10am

Tractors, mowers, tools start outside at 10am
Toys, BB guns start inside around noon
From the Henry "Duke" Farber Estate, Geneseo, IL: Tractors, mowers: IH 350 gas utility tractor, 2pt hitch, older repaint; IH 300 gas utility tractor, 2pt hitch, 13.6-28 tires; Ford 8N tractor; Dearborn, NI hydraulic loader w/5' hyd; bucket; Simplicity Sovereign hydro 18hp Kohler, power steering, 147 hrs.; Simplicity Sovereign hydro 18 hp garden tractor, rear weights, 623 hrs.; Simplicity 7116 hydro garden tractor; Little Rhino 3pt 6' blades; 3pt 6' disk; 3pt 2 bottom plow; 48" Simplicity snow blade; IH 2pt hitch; tractor heat houser; 2pt to 3pt adapters; homemade leaf sucker trailer
Tools: Lincoln 225 amp welder; battery charger; oxygen/acetylene unit w/cart; JD A18 pressure washer; JD 50V chain saw; Agri Fab 38" pull lawn speep; Co-op U Fifty space heater; air compressor; Eager Beaver gas leaf blower; B&D 9" angle grinder; Delco air palm sander; 12 drawer tool chest; tool chests/cabinets; Shop Pro tube bender; Posi-Lock #106 gear/pulley puller; Craftsman 3/4" socket set; B&D angle grinder; Dura-Block butterfly air tool; CP 1/2" air wrench; Craftsman cordless drill; air pig; Chamberlain Wax Master; Stant cooling system pressure tester; JD 20T hyd jack, plus others; gear pullers; 3/8", 1/2" click torque wrench; crow feet sockets; lots of ratchets, sockets, wrenches; ratchet wrenches; battery load tester; floor jack; 6', 10' aluminum stepladders; hand cultivators; wheel barrow; lawn spreader; jack stands; C clamps; mud flaps; cargo load binders; furniture clamp; ratchet straps; spring wagon seat; L&G tools; log chains; hardware; wood ladders; squirrel cage fans; Chevy V8 parts (1962 327 block, 1958-60 283, 1965 Corvette intake manifold # 3844461); aluminum loading ramps; 55 gal barrels; ring grove cleaners; wiring; chisels; air hose; pry bars; punches; planter wire; milk can; JD arear garden tractor tires/rims; semi mud flaps; Carpenters & Wheel Wrights wood tool box; Red Rooster wood boxes; Cat filters (1R071, 1R0749); 1952-59 Motor Aucto Repair Manual
Jake & Cindy Wojak will sell: JD- #4 Precision 420 nib; #5 Precision 620lp high crop nib; Waterloo Boy; E engine nib; CRS rice combine 1/64 nib; Isenberg Equipment, LeRoy, MN '57 Dodge panel truck; Waterloo Boy engine nib; Hayloft play set nib; Ground Force Transport 1/64 nib; Livestock semi w/horses nib; Hauler semi w/tractors; Des Moines semi CE; Ottumwa Works semi nib; 175 yrs. semi, nib; Davenport semi nib; Heritage D; GP nib; 4000 Articulated dump truck nib; 850J crawler nib; straight sided wagon; 4pc Historical set nib; JD broom; Monster Treads; Holiday snowman; jigsaw puzzles by Freitag nib
Pocket knives (all new): Schrade, Case XX, Old Timer, S&W, MAC, Zippo, Matco, Schrade Tractor Up, Coca Cola, Christopher Columbus LE, Schrade Scrimshaw, Winchester, Nihi, Magnum bullet, Jimmy Carter 1980, Gander Mountain, Coca Cola 5 cent, National Geographic, Texaco, Lone Ranger, Hoppy Rides Again, Roy Rogers, Gene Autry, Buck Jones, Black Bear Skinner, Wenger, Switzerland, DU
Pellet guns: Outfitter break barrel air rifle, thumbhole, 177 cal w/scope, like new; Crosman Quest 1000X break barrel air rifle, 177 cal, Crosman 4X32 scope, like new; GECADO (W. German) Hy Score 805
Swords (all new): China Nat'l Headquarters w/scabbard; Zar'roc Sword of Eragon w/blue jewel handle w/box; King Arthur Excalibur; Pakistan swords w/sheathes
RR items: Marx Whistling station nib; Marx Signal Man Crossing; Revell operating hopper set nib; American Flyer HO danger signal; Lionel " The Polar Express" nib; Bachman McKinley Explorer nib; Bachman Thomas w/Annie & Claribel train set nib; Lionel tin cars: 2682 caboose, 2679 Baby Ruth; Lionel plastic cars: 336155 flatbed car, 9064 caboose, 3454 Merchandise car, 206982 Boom car, 25000 coal car; Lionel metal cars: 477618 PA caboose, 3469 dumpster, 2555 Sunoco tanker, 3451 flatbed; American Flyer Chessie system flatcar w/cable reel nib, UPS box car nib; Disney Land Express tin train; Lionel 027 1688E engine; Erector set 0507 RR engine w/case; AFX Sebring HO scale racing set nib; Athearn HO trains nib; Tyco cars nib; Thomas & Friends RR pcs; Life America's History I Photos trains nib; 20+Tyco cars nib; Tyco HO scale train set; Life-Like, Model Power N scale building kits, nib; Church Plasticville buildings
Star Wars- Obi-Wan Kenobi & Darth Vader final dual nib; Luke Skywalker & Princess Leia Organa Swing to Freedom nib; Star Wars Attack of the Clones nib; Flying Harry Potter nib; Lord of the Rings Trilogy Edition nib; Monopoly Lego Droid Developer kit nib
Cap guns- Chief, Western; Marx tin windup drummer; Nichols Stallion 45 Mark II toy revolver; Toy Cars: large collection of Hot Wheels, Matchbox, NASCAR, Disney Pixar cars; Johnny Lightning, Signature car models, nib; Burago 1/43 car kits nib; Cat 22 Ward Burton car; Hot Wheels Skyway Rev-Ups nib; Malibu International 1/87 toys
Farm: Ertl Grain Bin set nib; Ertl Dairy Farm set nib; JD, Cat 1/64 toys; Cat 1/87 construction
Misc: AMT 289 Cobra nib; AMT '55 Chevy Step side pickup nib; AMT '36 Ford coupe kit nib; Action Masters metal figures; Corgi Fighting Machines nib; Pepsi pop machine bank; DVD'S; Corgi Fighting Machines (Korean War); Lego planes; 7up Bottle Truck Evolution nib; new jigsaw puzzles

TERMS: CASH OR GOOD CHECK CREDIT CARDS ID REQUIRED
NOT RESPONSIBLE FOR ACCIDENTS LUNCH STAND

***visit our website marimanauction.com for an updated ad and pictures***







Home / About Us / Upcoming Auctions / Meet the Staff / Contact Us

© 2001-2006 Mariman Auction Company. All Rights Reserved.