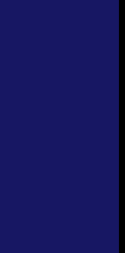 PUBLIC AUCTION
Saturday, February 26, 2022 – 10am
Masonic Lodge, 313 W. Elk, Geneseo, IL
---LIVE AND ONLINE AUCTION---
From the Robert Meyer Estate, Erie, IL an auction of 300+ farm toys. Bob was a well know collector and dealer of farm toys from the 1990's on. The auction has a great variety of farm toys, mostly new in the box, and many unopened. Included are Precisions, show tractors, collectors, special edition, Toy Farmers and many shelf models.
Auction is online with Proxibid ---www.proxibid.com/marimanauctionco

Preview: 2/23 & 2/24 from 4-6pm click here for listing

*** visit our website marimanauction.com for updates***

Robert Meyer Estate, seller

TERMS: CASH, GOOD CHECK CREDIT CARDS ID REQUIRED
NOT RESPONSIBLE FOR ACCIDENTS



Home / About Us / Upcoming Auctions / Meet the Staff / Contact Us

© 2001-2006 Mariman Auction Company. All Rights Reserved.