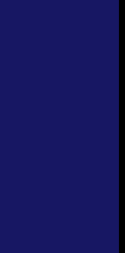 REAL ESTATE AUCTION
502 E. North St, Geneseo, IL
Thursday, August 26, 2021-6 pm






A one and a half story home located across from swimming pool on North St. There are 5 rooms on the main level including 2 bedrooms, kitchen, living room and a 3/4 bath. The 3rd bedroom is on the second level. The house has 1,129 square feet and a concrete patio on the rear of the home. There is a full basement, replacement vinyl windows and recent electrical wiring. The lot is 55' x 284' on .36 acres. A 2 car garage is located to the rear of the home. The home was built in 1942. Please note the home has several areas of repair and improvements needed.
Legal- W55 feet of lot 7, Block 8 of Fischer & McArthur subdivision of blocks 7, 8, &10 of WT Allans Additions to the City of Geneseo
Terms and Conditions: 10% down the day of the auction with the balance due on or before September 24, 2021. The successful bidder will be required to sign a purchase agreement immediately at the conclusion of the auction. Possession will be given at closing and a merchantable title will be provided. 2020 taxes ($851.04) will be prorated to the day of closing and all subsequent taxes are to be paid by the buyer. The property is sold "AS-IS WHERE-IS" free of any expressed or implied warranties as to the condition of the property. All announcements made the day of the auction shall take precedence over any prior information whether written or oral. For further information or private showing, contact the auctioneer.

Open houses- August 10 (Tuesday) & 12 (Thursday) from 5-6pm

View our website marimanauction.com for more information and pictures.
Kenneth M. Whittington Trust, Seller



Home / About Us / Upcoming Auctions / Meet the Staff / Contact Us

© 2001-2006 Mariman Auction Company. All Rights Reserved.