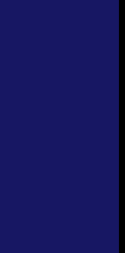 PUBLIC AUCTION
Saturday, November 27, 2021 – 10am
Masonic Lodge, 313 W. Elk, Geneseo, IL
A collection of Farmall, IH, and Case-IH memorabilia with old pictures, papers, production books, service pins, souvenirs, clothing and factory pictures. Featuring the original payroll register from 1933 to 1937 (one of a kind). Paul had been a manager East Moline Farmall and IH plants.
Auction is online with Proxibid ---www.proxibid.com/marimanauctionco

Paul Rouse Estate, seller
Preview: Nov 23 (Tuesday) & 24 (Wednesday) from 5-6pm

CLICK HERE FOR LISTING

TERMS: CASH, GOOD CHECK CREDIT CARDS ID REQUIRED
NOT RESPONSIBLE FOR ACCIDENTS
*** visit our website marimanauction.com for updates- photos on Proxibid***



Home / About Us / Upcoming Auctions / Meet the Staff / Contact Us

© 2001-2006 Mariman Auction Company. All Rights Reserved.